Forthcoming steam weekends: 08-09 October 2022; 06-07 May 2023; 08-09 July 2023; 10 September 2023; 07-08 October 2023
Opening hours at other times:
from 09 April 2022 to 22 October 2022 every saturday from 10 am to 5 pm.
Further information is available
here
.
08.08.2022: Paint and glass
During the summer holidays, some colleagues are on their well-deserved holidays. Therefore, things move a little slower at this time. But at least something is happening. So the cab roof of the 50 3570 was repainted. The ceiling cladding was soot-blackened by years of use of the locomotive and now enjoys a light grey colour again. Some may think that it is not a good idea to apply light paint in a sooty place. This is only half true, because the light colour reflects the dim lighting on the driver's cab better at night. This makes it easier to read the pressure gauges and water levels. Of course, you have to clean it from time to time.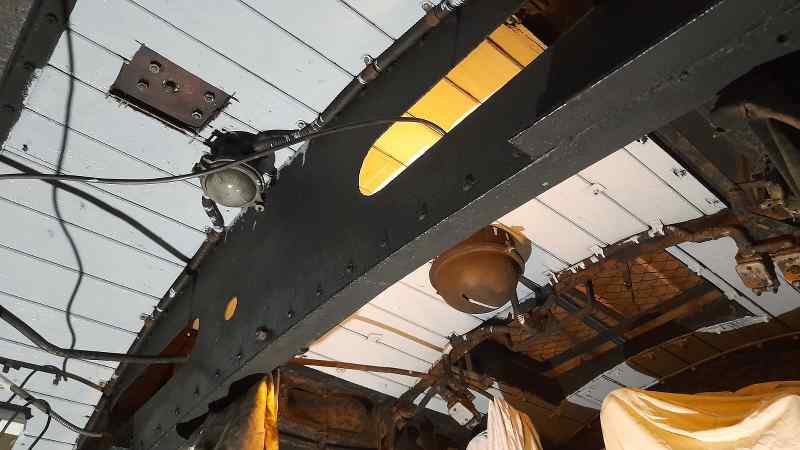 After finishing the work, the floor was also cleaned and impregnated. In the following picture you can see the difference: On the left the old condition, on the right the condition after cleaning and impregnation.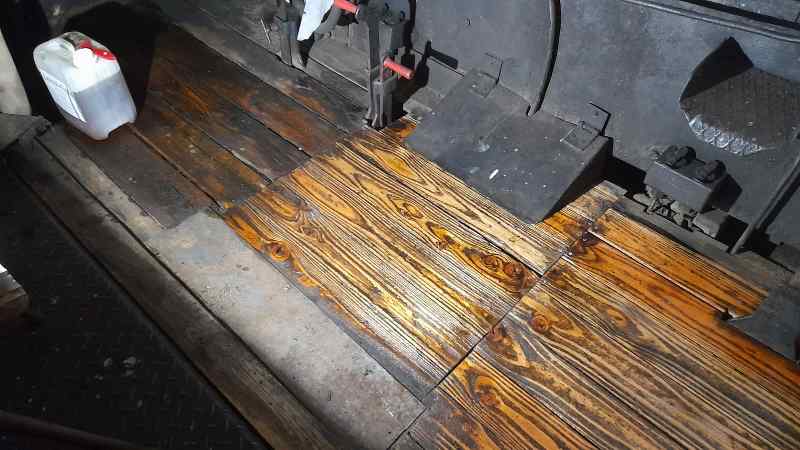 The Trabant trolley also had to undergo a small repair. During the last operation, the windscreen had been damaged and had to be replaced. Fortunately, new panes of safety glass could be procured and installed.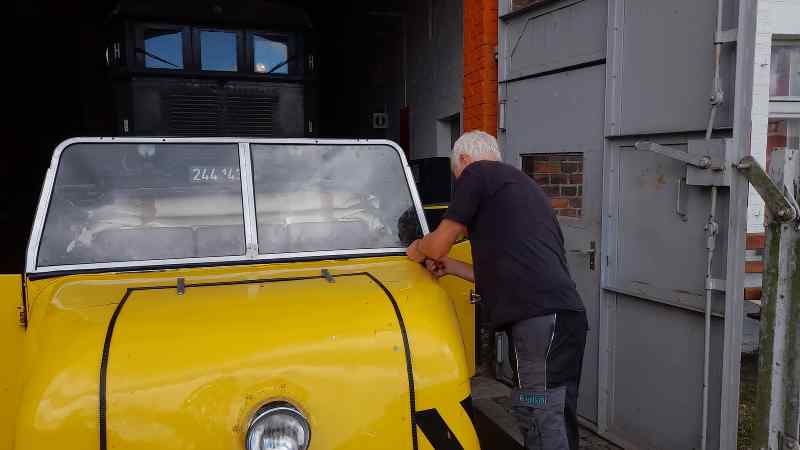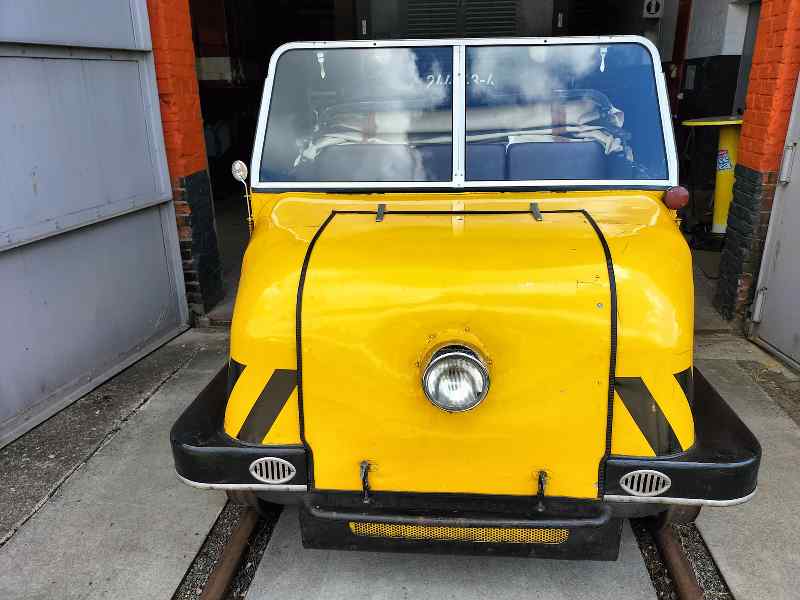 There are also good news about the integration into the museum landscape in Wittenberge. The town of Wittenberge is justifiably proud of its industrial history and there are various places in the town where it can be traced. One of these places is the Historic Engine Shed Wittenberge.
To give visitors a bit of the history of the engine shed during and outside our opening hours, a short description has been attached to our gatehouse, which also includes a barcode to an audio guide. Here, and at other locations around the city, visitors can use their smartphones to listen to facts and stories about the object in question. Other audio guides can be accessed at the oil mill, the rayon factory, the warehouses in the harbour and the city museum, among others. We support this idea because, as the saying goes: "The future comes from origins".
vehicles:
50 3570-4
,
Typ 1 Schienentrabbi
related articles (News):
related articles (Press):
overview