12.12.2020: Work at Corona Times
Unfortunately, our museum activities are a bit slowed down at the moment. This is not only due to the cold season, but also to the Corona restrictions these days. Thus, one has to occupy oneself in the buildings largely on one's own. But there are many things you can do, e.g. tidying up the many screw boxes and sorting things.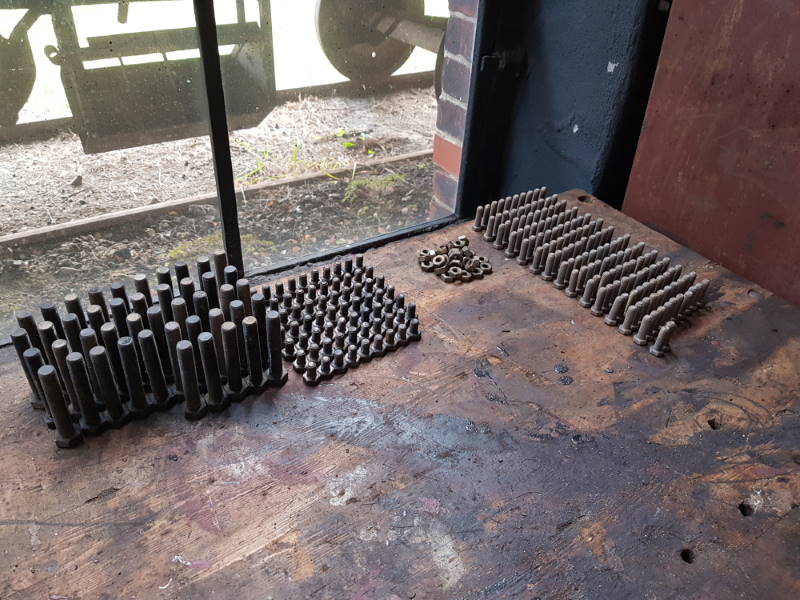 One can clear the working channels from slag ...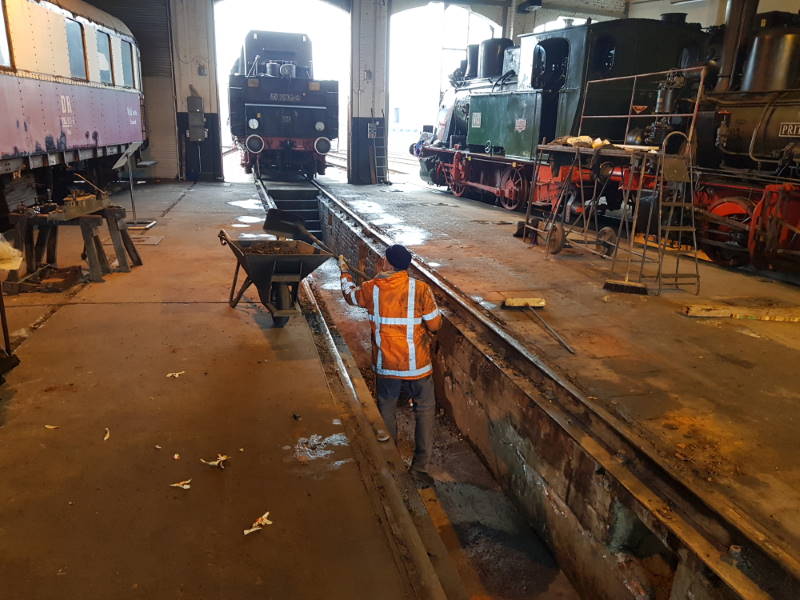 You can also drive a forklift truck and finally put up the telephone booth (we already reported about the purchase and the refurbishment) ...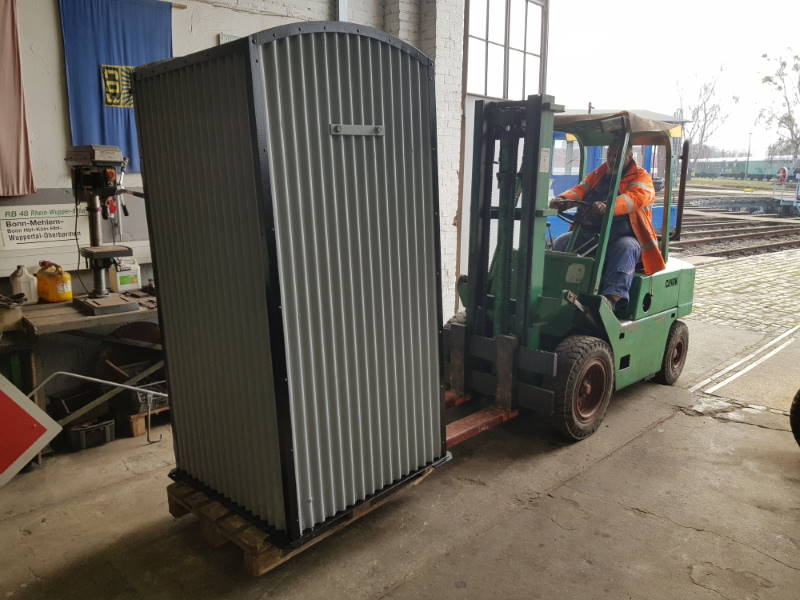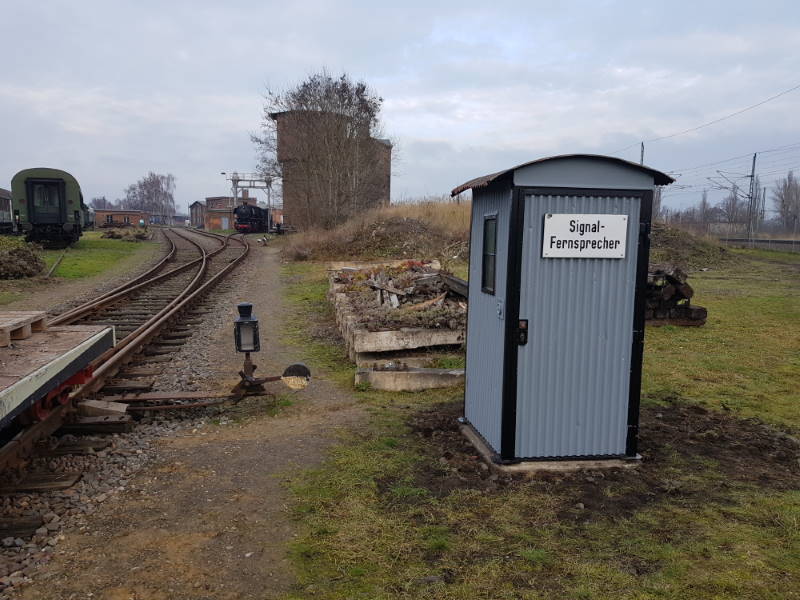 Or you can explore the area and find out that there are still some tracks lying in the forest, whose rails can be used when the next track is to be built ...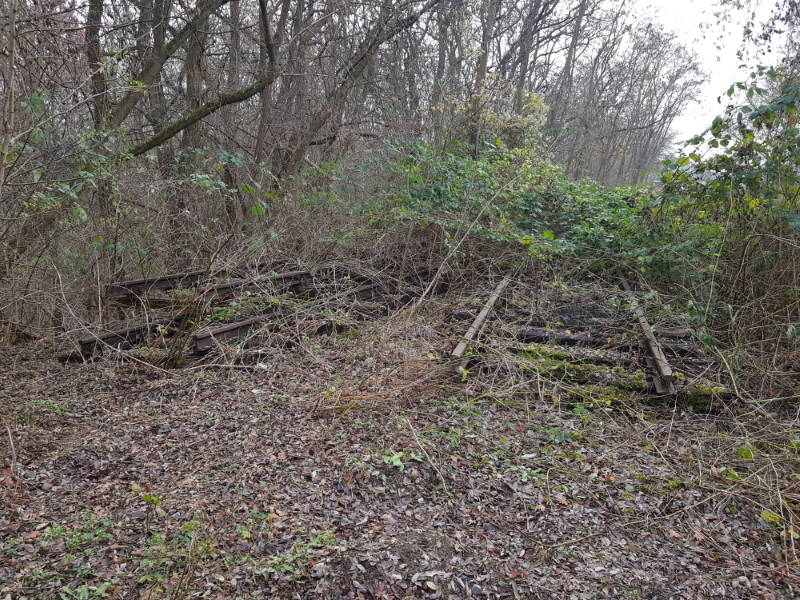 You can also squeeze into the smoke box of the steam locomotive Karlsruhe and prepare the pipe wall for the installation of new pipes, so that the little locomotive can steam again next year ...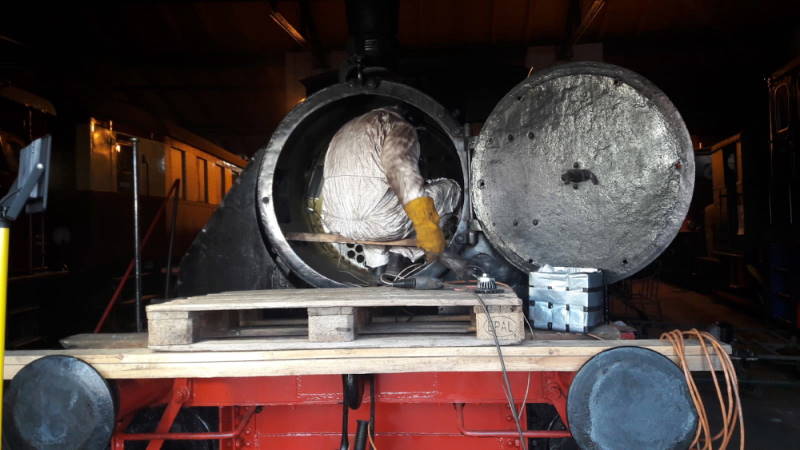 When you are done, it looks like this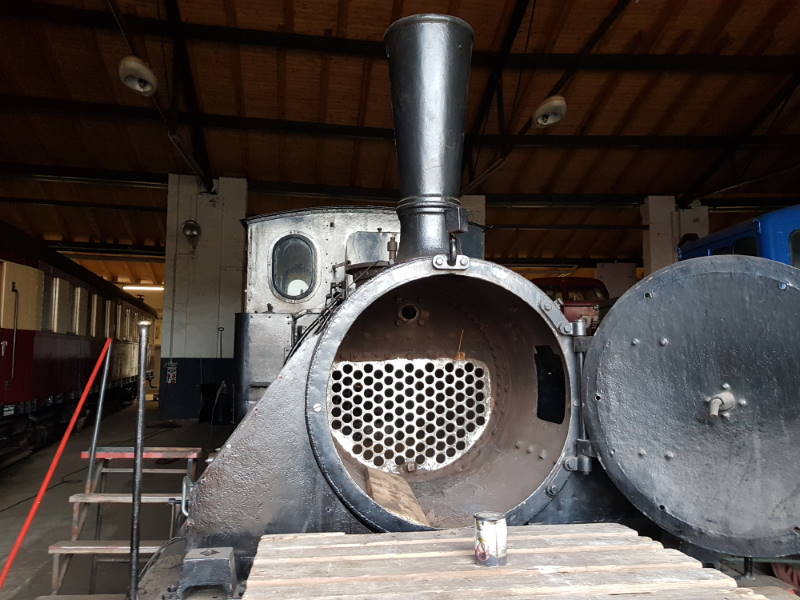 Then a boiler construction company can come and install the new pipes that have already been delivered.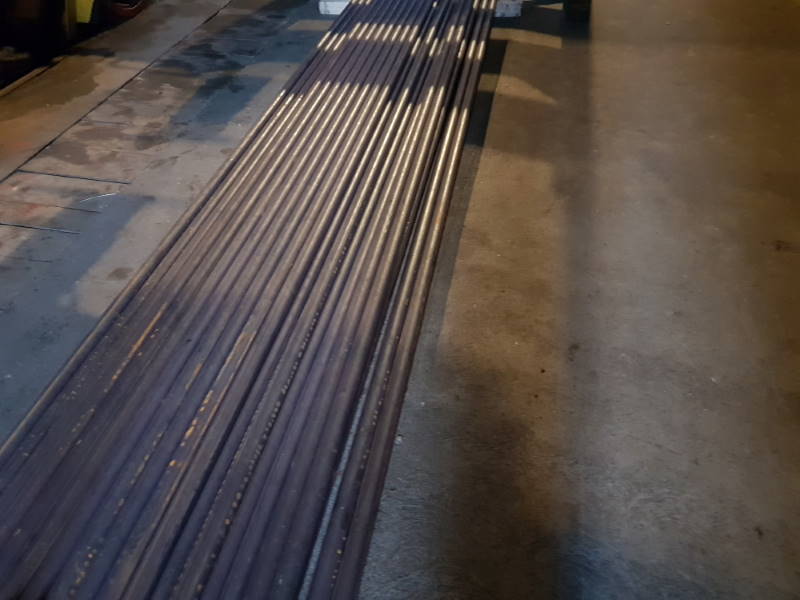 And if you don't want to get so dirty, you can also put new oil into the gearbox of the Breuer tractor.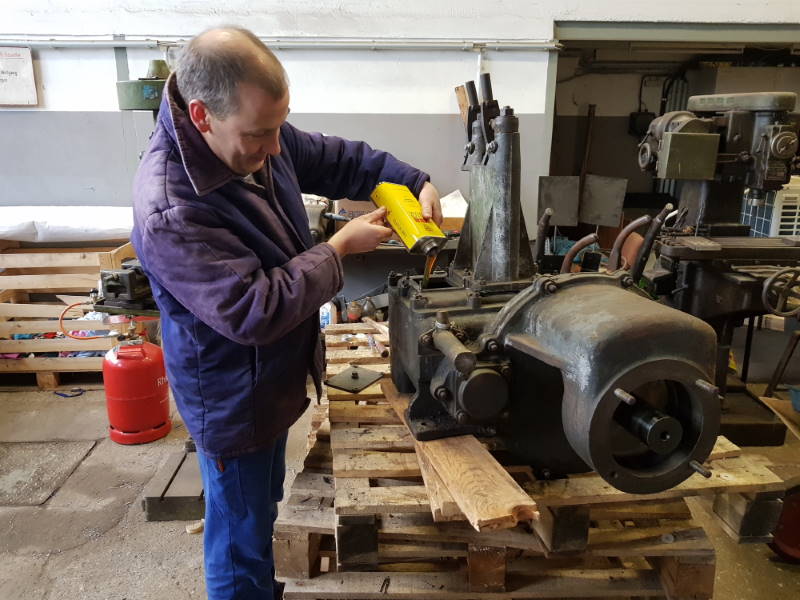 Those who don't like all that can clean out the storage and spread the contents in the shed ...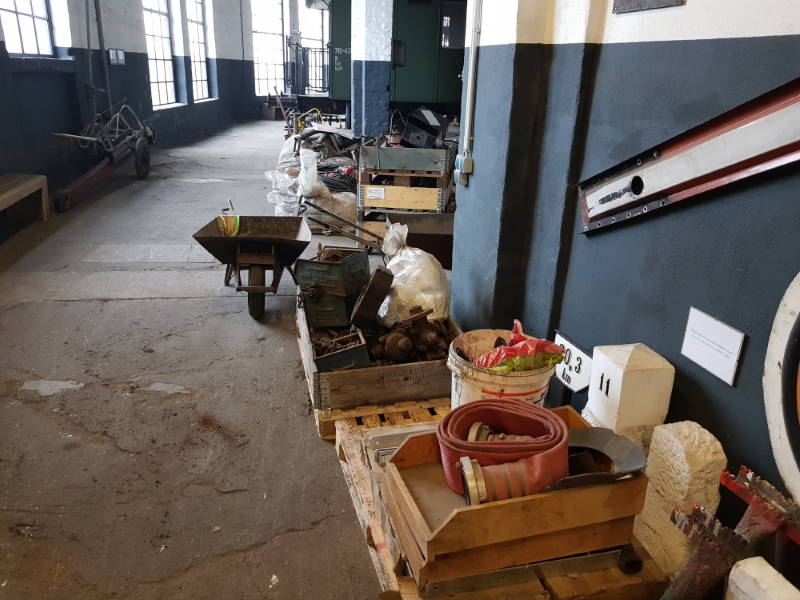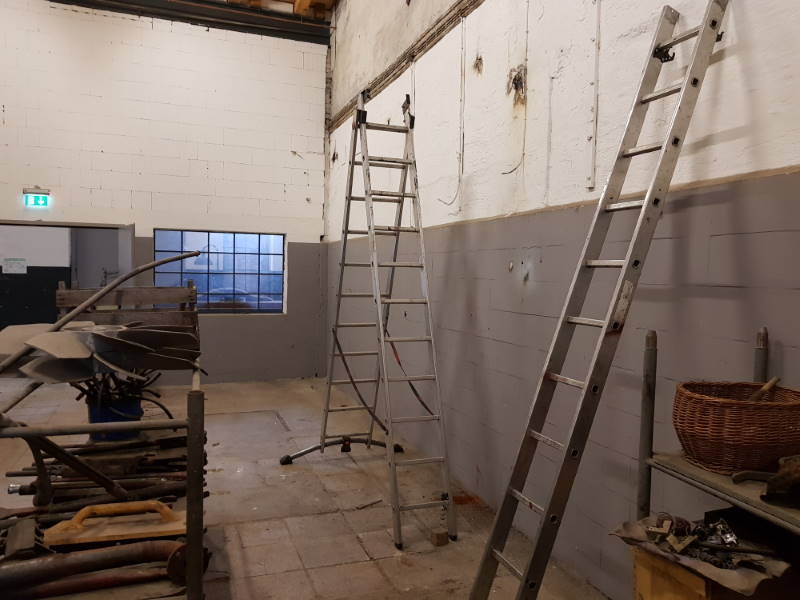 When everything is gone, a new heavy-duty rack can be installed, the components of which have already been delivered: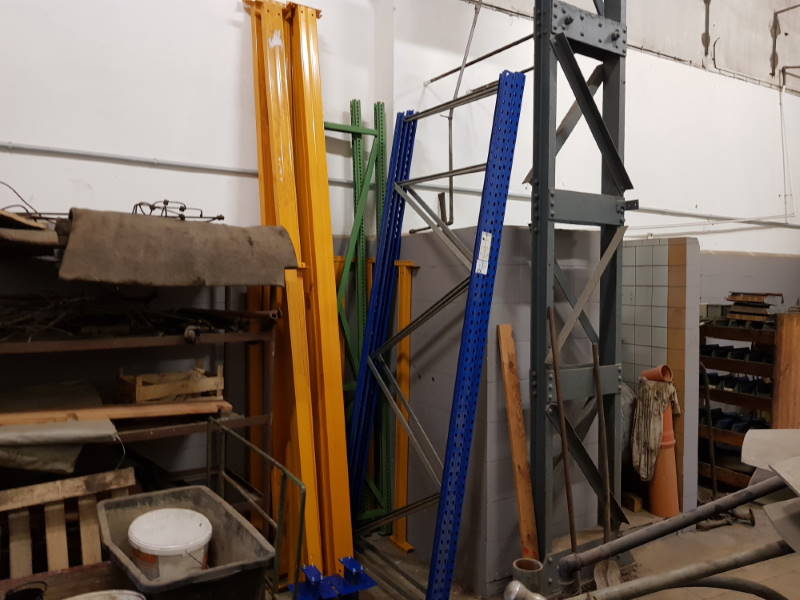 Or those who like to work in the basement can salvage a shunting signal that will later be installed in our track area and will be operated from signal box Wm.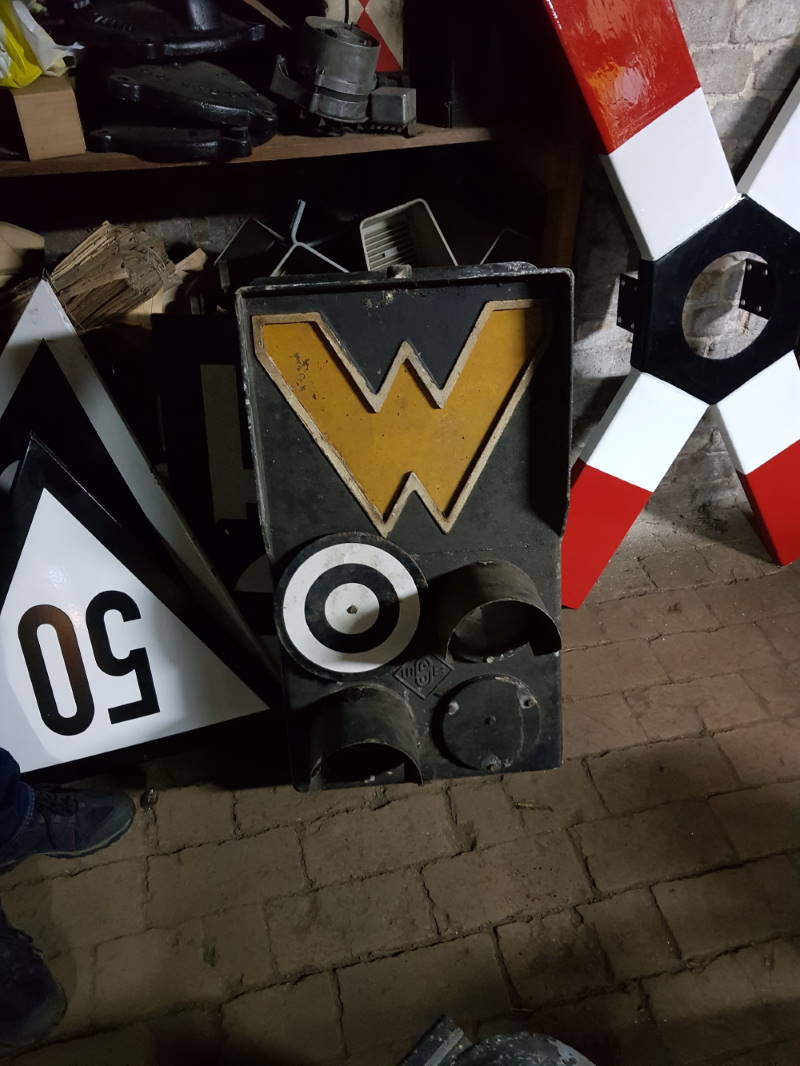 Dear visitors to our website, as you can see, there is always a lot to do. We hope that you enjoyed what we showed you in our news or what you experienced live in the Historic Engine Shed Wittenberge this year. Perhaps you are exited and pleased every time you can at least watch the progress in the museum on your PC screen.
We will endeavour to keep you informed about the latest news in the coming year. If you would like to support us in our activities, please consider making a donation to the association. Because your donation helps us to create old things anew. Our "Donations" page will inform you about the possibilities or you are welcome to contact our board of directors, whose contact details you will find in the imprint.
This was probably the last news item for 2020, because the active members of the museum are also slowly preparing for Christmas. Therefore, we would like to take this opportunity to wish you a pleasant festive season and a good transition into 2021, even if the days will be a little different than usual this time. Stay healthy and look forward with us to the new activities and adventures around the Historic Engine Shed Wittenberge in 2021!
Best regards
Dampflokfreunde Salzwedel e.V. in the
Historic Engine Shed Wittenberge
overview