12.10.2020: Review of the event Autumn Steam 2020
It is with great pleasure that the active members of the museum and many, many visitors look back on our event Autumn Steam 2020 last weekend. We have received extremely positive feedback. We thank you for the compliments and the positive feedback. At this point we review the event with some snapshots:
On Friday, 9.10.2020, we devoted ourselves entirely to the preparations for the event. First of all, the steam locomotives were supplied with solid fuels.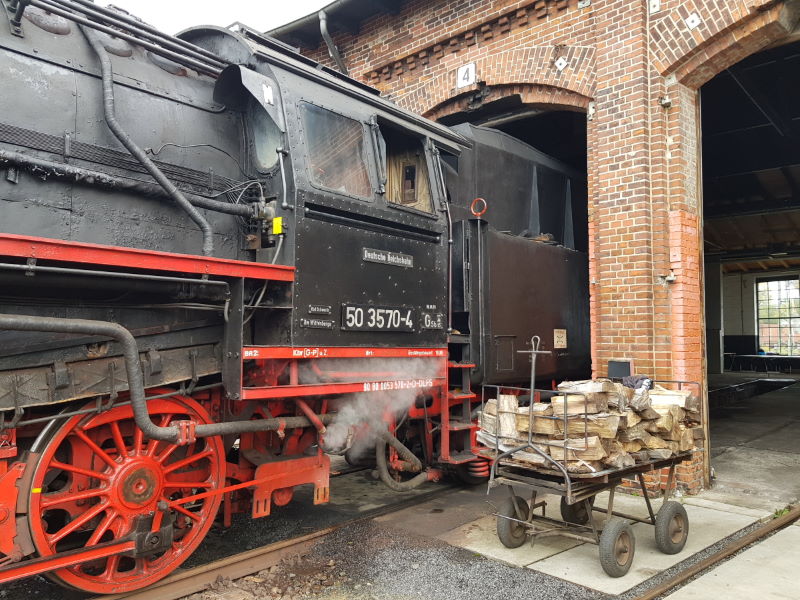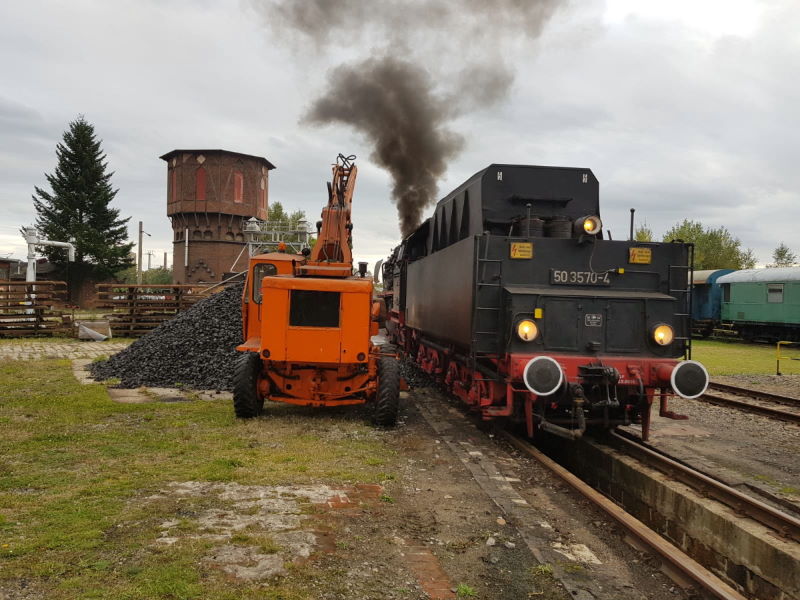 Then all the vehicles that were thirsty for diesel were lined up in a row and served by the tanker.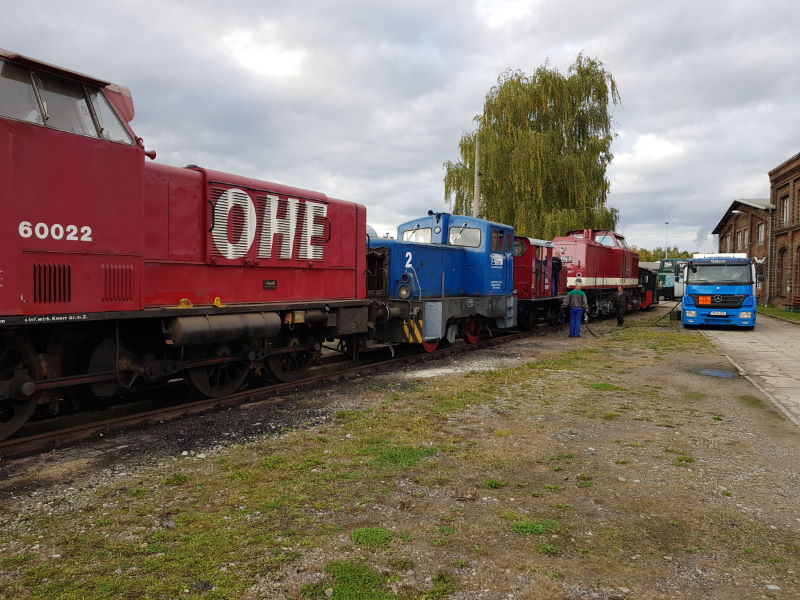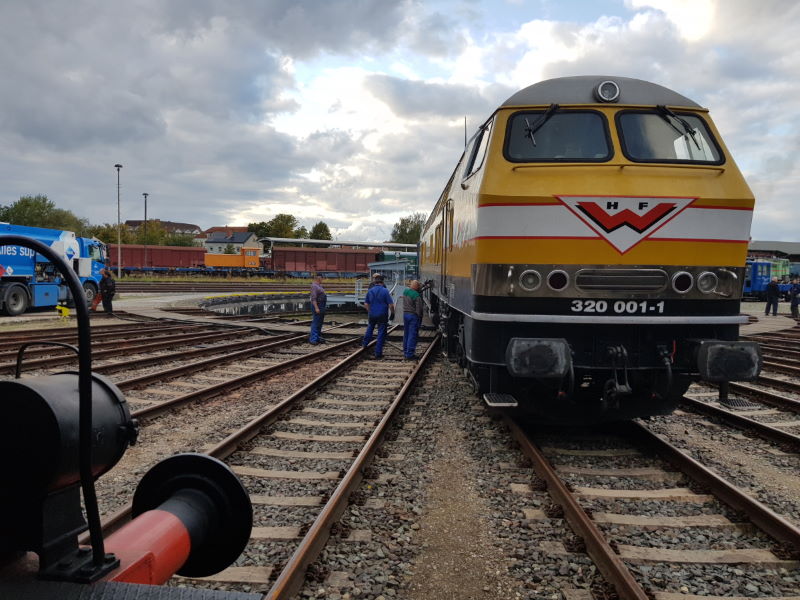 Those needing some electricioty for the starter were also in the future were also serviced. Here is our new acquisition V320 001 (surely a little bit more on this in the next few months)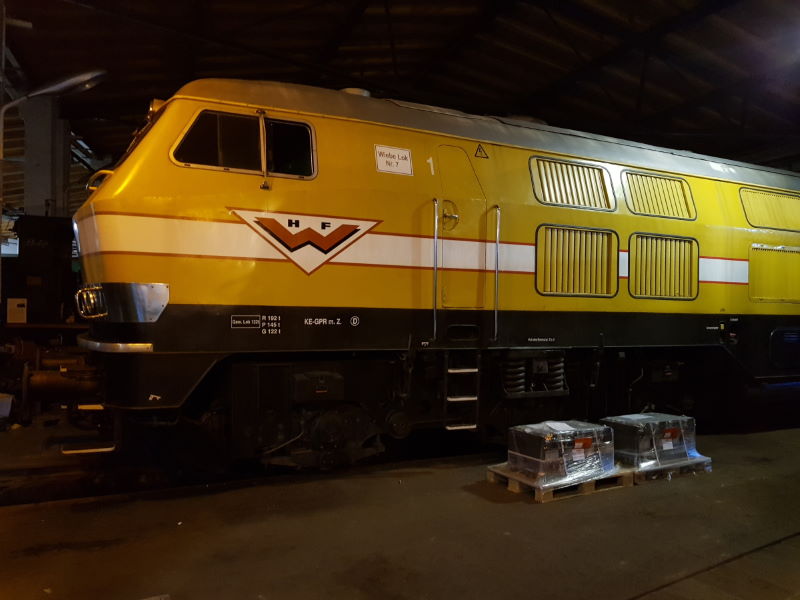 And on Saturday morning catering for the visitors was also secured. Many thanks also to the volunteer fire department Wittenberge. Your pea soup was unbeatable once again!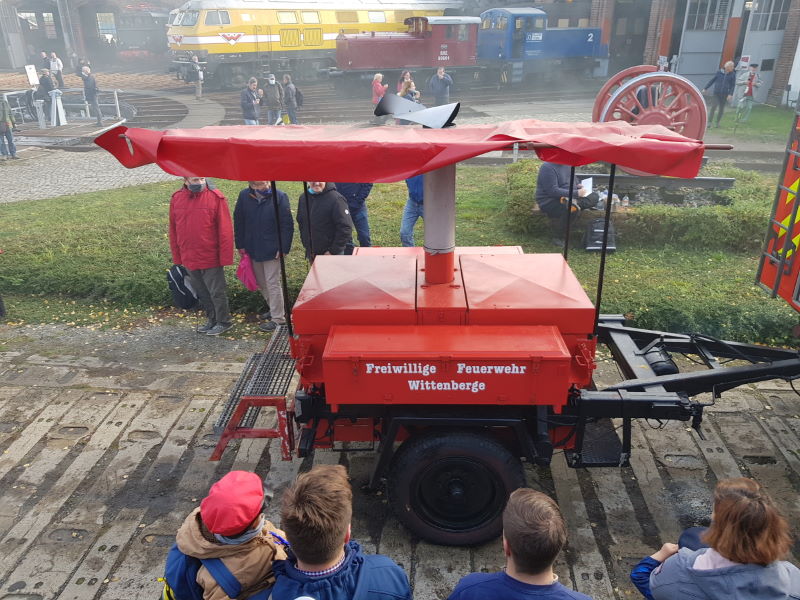 Then we were ready to start the event. We were happy about the many visitors. Some of them took the opportunity to photograph the yellow moster from an unusual perspective.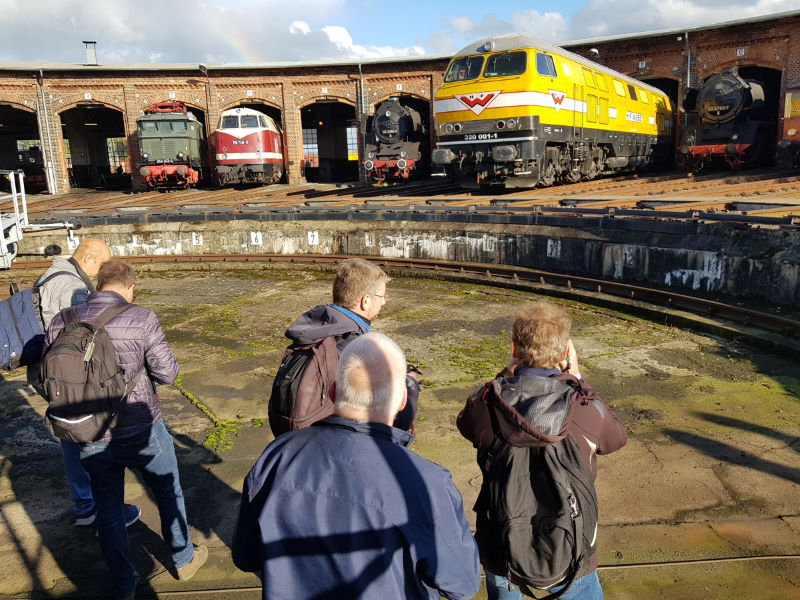 Others traveled with the historic passenger car on the circuit through the grounds.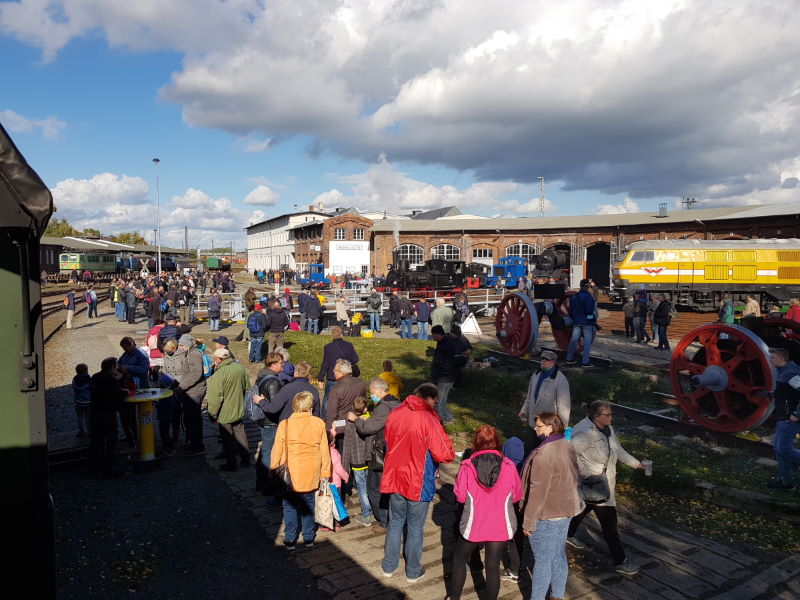 Others took advantage of the presence of visiting vehicles from Neumünster and Magdeburg (many thanks to each there!), which made one or two laps of the harbour railroad in Wittenberge.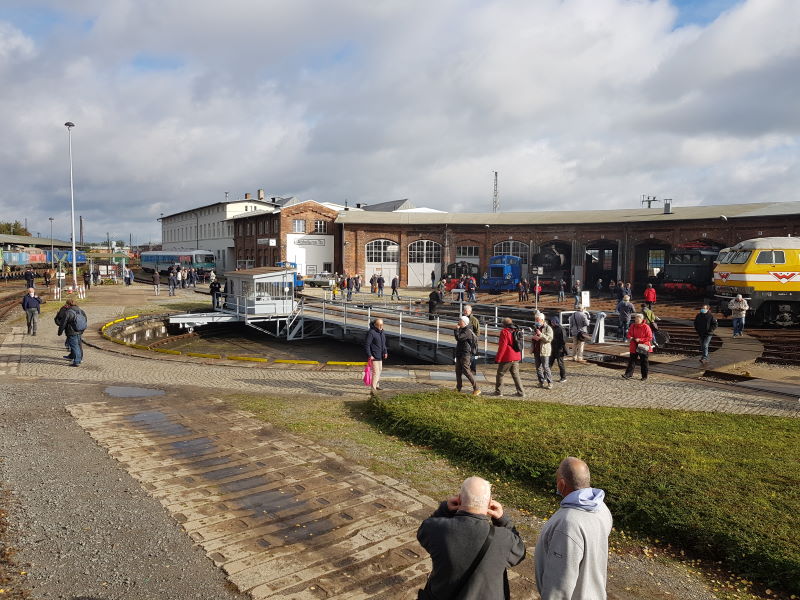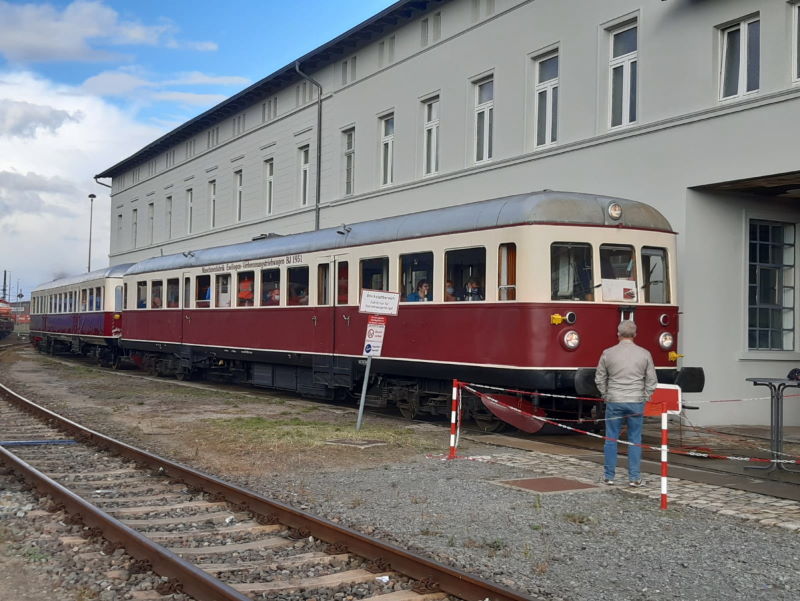 And for those who still hadn't had enough, they took a ride on the driver's cab of our steam locomotive 50 3570, which started from the signal box Wm.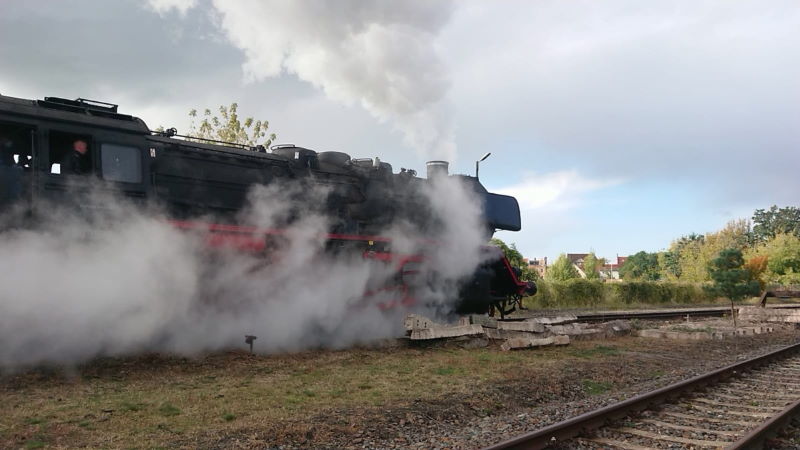 Those who were present on Sunday could even experience the first moves of our diesel locomotive 114 774-3 under its own power. The diesel locomotive was put into service by the Deutsche Reichsbahn in 1975 and is the youngest member of our vehicle exhibition at the age of 45.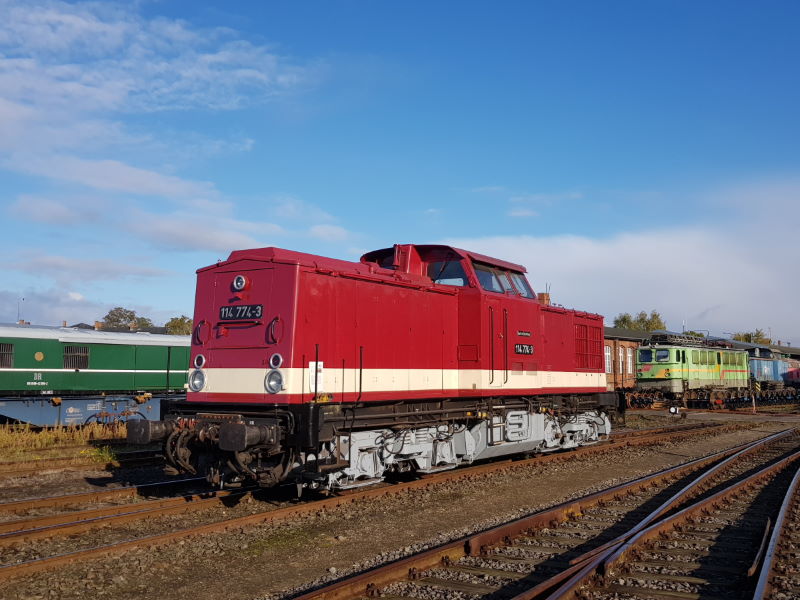 vehicles:
50 3570-4
,
114 774-3
,
V 320 001-1
Stichwörter:
Veranstaltung
related articles (News):
related articles (Press):
overview