19.12.2019: New addition to the Historic Engine Shed Wittenberge
The Museum of the Historic Engine Shed Wittenberge is one attraction richer. In the night of 16 to 17.12.2019, trailer 190 851-6 reached its new location in Wittenberge. It looks back on an eventful history. The vehicle was built in 1927 by the Wegmann company as a 2-axle powered diesel railcar "VT 804". The Deutsche Reichsbahn Gesellschaft had purchased a total of four units of this type in order to test more economical operations on secondary lines. Two of these remained in the Soviet-occupied zone after the war. In 1951 the engine was removed from our railcar and the GDR Deutsche Reichsbahn used it from then on as a trailer, with the number VB 140 602, and it saw service on the Rövershagen - Graal-Müritz line among others. From 1960 to 1975, it was used on the Prignitzer Kreisringbahn until that was closed. In 1977, the Berlin region took over the railcar and from then on it was used as a personnel and construction train car. In 1988 it was handed over to the German Museum of Technology in Berlin, where it was parked in the Depot for Municipal Technology on Monumentenstrasse. There from time to time it was accessible to the public, most recently in September 2019.
Since the display accommodation in the hall there has meanwhile been exhausted and contact between our two museums was just developing, the possibility of a transfer arose. Since the concept of the Historic Engine Shed Wittenberge obviously also convinced those responsible at the Museum of Technology, a transfer was agreed. Thus it was possible to bring back what is probably the last original vehicle of the Perleberger Kreisringbahn and therefore a valuable piece of Prignitz railway history to the region. We thank the Museum of Technology very much for this!
We would also like to thank the specialists of the Potsdam Railway Company, who transferred the car from Berlin to Wittenberge on 16/17 December 2019.
The employees of the Historic Locomotive Shed Wittenberge will now examine the car in more detail and prepare a refurbishment concept. Anyone who would like to support us financially or actively is very welcome. Perhaps there is also someone else who has documents or photographs of the railcar. We would be very happy to receive copies or originals.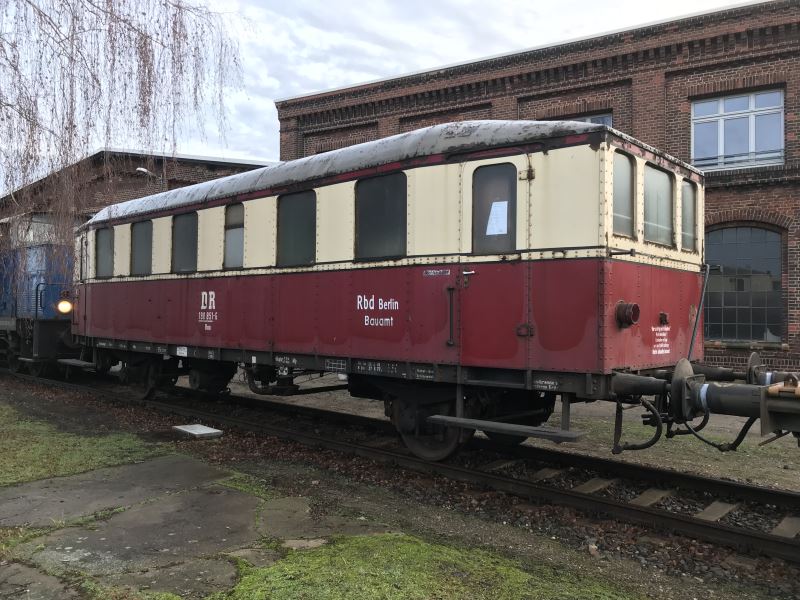 vehicle:
190 851-6
related articles (News):
related articles (Press):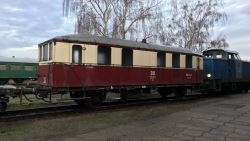 Ein Stück Eisenbahnhistorie kehrt zurück
overview